Toyota confirms Supra will get a four-cylinder engine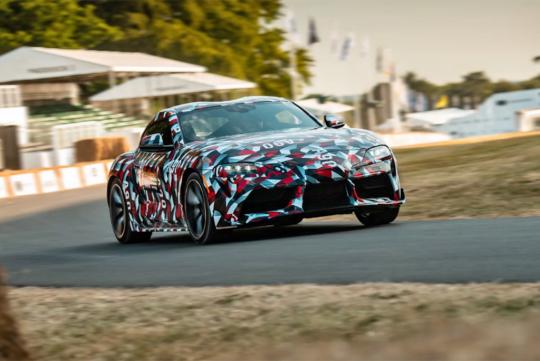 While it is known that the new Toyota Supra will be powered by a six-cylinder unit, there has been no confirmation on whether the car will be getting another engine option.
But it seems like Supra will be getting another engine as Road & Track has just gotten a confirmation from Supra Chief Engineer, Tetsuya Tada, that the Japanese coupe will be using a four-cylinder engine in the base variant.
According to the article, the new A90 Supra will use the BMW-sourced turbocharged 2.0-litre four-cylinder B48B20 engine producing 262bhp while the six-cylinder will be a turbocharged 3.0litre B58B30 engine with 335bhp. Both variants will be paired to an eight-speed automatic transmission.
Also in the article, Tada mentioned that the smaller-engined Supra will be one that has a better weight distribution and a sharper-feeling turn-in.
Die-hard Supra fans who want to swap their engine for the 2JZ engine might want to heed Tada's advice - "Please buy the four-cylinder. It will be cheaper."