Mercedes A-Class Sedan's drag coefficient is the lowest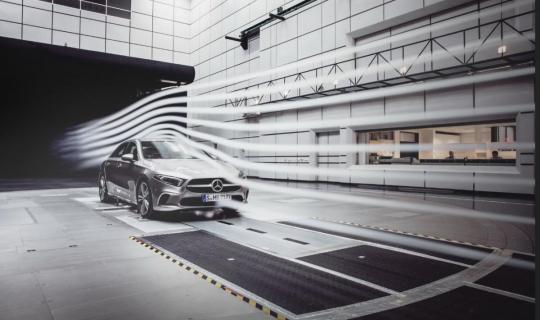 With a Cd value of 0.22 and a drag of less than 0.49 square metres, the Mercedes A-Class Sedan drag coefficient is the lowest for any production car.
Once the car goes for sale at the end of 2018, the new A-Class Sedan takes over the record from the outgoing CLA.
By using both computer-aided engineering and measurements in the wind tunnel, Mercedes was able to improve on the old record.
Areas that helped achieve the record include an almost complete panelling of the underbody. A reduction of the frontal area was also achieved despite the car growing larger.