Hennessey Venom F5 gets more than 1,600bhp
Hennessey has announced at the Monterey Car Week that its Venom F5 hypercar will get more than 1,600bhp thanks to a huge twin-turbo 7.6-liter V8 engine.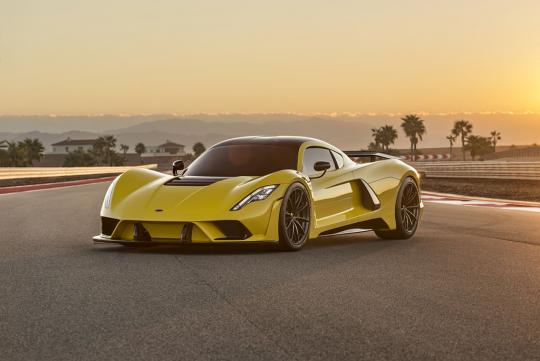 Unveiled at the same venue as Bugatti did with its Divo, the F5's horsepower figures surpasses Bugatti's 1,479bhp new car with ease. Other than the aforementioned horsepower number, the engine is also capable of producing 1,760Nm of torque.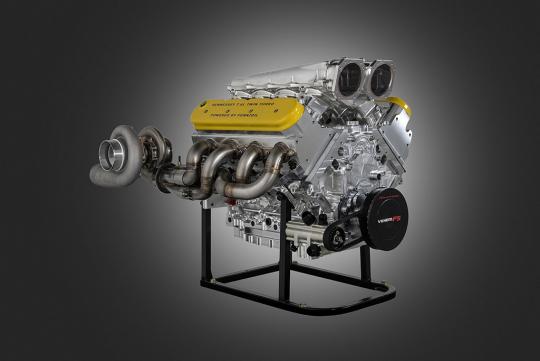 Made from a billet aluminum block and featuring steel cylinder sleeves as well as a 9.3:1 compression ratio, the F5's engine also has two turbochargers featuring stainless steel headers and billet compressor wheels.
With such huge horsepower numbers, the company is "feeling confident" about becoming the first road car capable of achieving more than 300mph (482 km/h).