FIA race director reckons Halo prevented Leclerc's head from being hit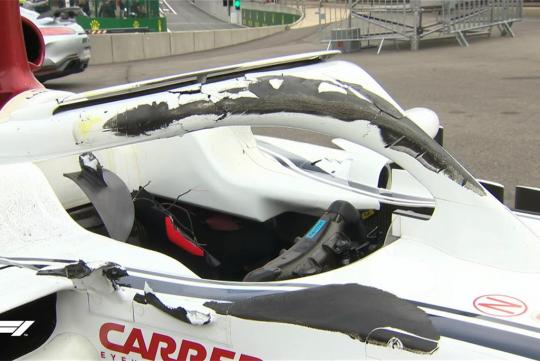 At last weekend's Formula 1 race in Belgian, Fernando Alonso's McLaren flew over Charles Leclerc's Sauber in a first-lap crash, prompting FIA race director Charlie Whiting to say that the halo probably prevented Alonso's tire from making direct contact with Leclerc's helmet, which in turn could have seriously injured the French driver.
In the interview conducted by Autosport, Whiting added, "We've already had a cursory examination of the parts. A little early to say, but what is clear is the significant tire marks on both the chassis and the halo. It would be a little bit speculative but you can see that it doesn't take much imagination to think that the tire marks could have actually been on Charles' head."
"Our researchers have done a fairly detailed report on it, an internal report of course, but all we're trying to do is gather as much, because we're in the process of beginning development on 'halo 4', so the more information we can get the better."
Didn't catch the Formula 1 race that happened over the weekend? Watch the highlights from the link below!
https://www.youtube.com/watch?v=GXg1sGWpLlQ