Koenigsegg interested in new hypercar class in Le Mans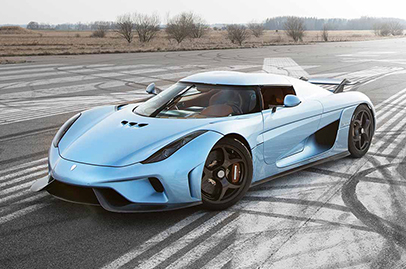 Koenigsegg's head has voiced out his interest in the new hypercar class that will replace LMP1 in the World Endurance Championship.
In an article published by Carscoops, Christian von Koenigsegg said that his company would love to race in that class after its CCGT failed to qualify in 2007 as FIA banned carbon fiber monocoques and raised the minimum production run of entries from 20 to 350 per year.
Back then, the CCGT was built with the intention of racing it at the 24 Hours of Le Mans in the GT1 class. Based on the CCR, it weighed less than 1,000kg.
"This is great. We're so excited by it. What I've understood is the final regulations are not finished yet, but we're looking at them very closely. We would love to go and race there. Finally, there is a chance," said von Koenigsegg.
"To bog an Agera down to the GT3 category would be stupid and with the Balance of Performance, you'd get beaten by a 911. But this new class is fantastic. If it really comes to fruition in a good way, it will be amazing."
That said, the company isn't sure which of its cars would it enter for the class as the regulations might require the use of a hybrid system.
Other brands that are interested in the hypercar class include Aston Martin, Ferrari, Ford, McLaren and Toyota.