Weird things found in used cars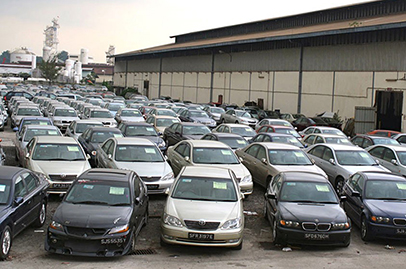 When most of us are scrapping our cars or swapping them for new ones, it is pretty common that we have the mentality of not needing to keep the car as clean as we usually do since it won't be ours soon. So when the car actually reaches the hands of the used car dealer or scrapyard, the amount of funny stuff they found can be quite amusing...
An independent car auction specialist in United Kingdom called G3 Remarketing, has published a list of the 10 weirdest finds in a used car within its last 10 years.
First in its list is a discovery of a live corn snake found curled up on the passenger seat of a car. While the thought of a corn snake that could be longer than 1.2 metres long can be terrifying for many, it is one of the safest snake species to be kept as a pet.
Next on the list is drugs, which meant the company had to get the relevant authorities involved.
Other weird stuff include an unmarked box containing somebody's ashes, a bunch of whips and chains that are more suitable for bedroom use than Hollywood action movies, a full five-a-side soccer team's kit that is brand new and fully wrapped, a pair of crystal-encrusted Jimmy Choo shoes, blow-up dolls, a slightly squashed birthday cake, a gold wedding ring and an inflatable sheep.