Moto2 rider applies brakes for rival while racing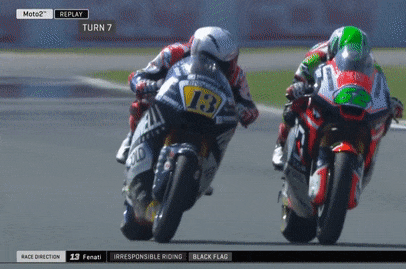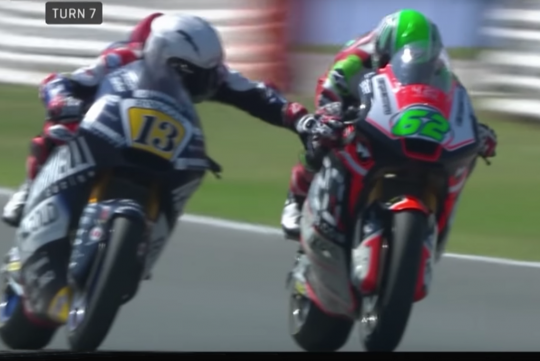 Romano Fenati applied Stefano Manzi's brakes while dueling at the recent Moto2 race in Italy. Fenati will be banned from racing for two races.
While traveling side by side at around 200km/h, Fenati grabbed and squeezed the brake lever of his rival on the track's straight after Fenati was forced off track by a failed overtake from Manzi.
In doing so, Fenati momentarily locked up Manzi's front tyre, forcing him to let off the gas to regain control of the bike.
Upon spotting the race incident, the race marshals black-flagged Fenati for irresponsible riding immediately.
After the race, many regarded the penalty too light as it was an extremely dangerous action. MotoGP rider Cal Crutchlow believes that Fenati should receive a lifetime ban.
Crutchlow spoke to Motorsport saying that Fenati 'should never race a motorcycle again' and his team 'should have just kicked him straight out' when he returned to the garage.
"You can't ride along the straight and grab someone's brake lever. If he would've held it for one split second longer, Manzi would've crashed in the straight."
https://www.youtube.com/watch?time_continue=12&v=Eq-1-75cOSA