Fast and Furious Volkswagen Jetta up for sale in America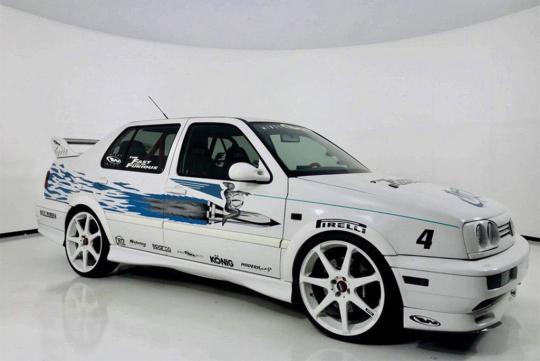 Jesse's Volkswagen Jetta is up for sale again in America. If you love your Fast and Furious movies, you will recognise his car for sure!
Basically a 1995 VW Jetta GL, it is still in the same condition it was when the movie was made. According to Carscoops, it is unclear whether the car has been modified mechanically but judging from the photos, you can see that it has been given new wheels, a lowered suspension set up, a full bodykit package, roll cage, racing seats and an Alpine audio system with an integrated PlayStation 2.
After the filming was done, the car was bought over by Frankie Muniz, who also acted in the Fox sitcom Malcolm in the Middle. Reportedly, he barely drove the car and is now asking S$135k for the car. It might sound like a lot, but it does have the autographs of the late Paul Walker,Chad Lindberg (who played Jesse in the movie), and director Rob Cohen in it.