Bikes, cars and planes race at Turkey's new airport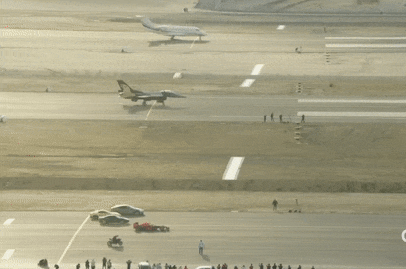 As part of the celebrations for the launch of Turkey's new airport in Istanbul, the officials held a drag race between cars, bikes and planes.
The race saw entrants like the Kawasaki Ninja H2R superbike, a 2013 V8-powered Red Bull Racing Formula 1 car, Lotus's Evora, Aston Martin's Vantage, and a Tesla Model S Electric GT race car going up against a F-16 fighter jet and another passenger plane.
We won't going to spoil the race for you, but we must say that it was slightly disappointing see the Formula 1 car not being able to put down all its power from the start...
https://www.youtube.com/watch?time_continue=61&v=NCoqgEeFeTo