Vaughn Gittin Jr becomes first driver to drift the Nurburgring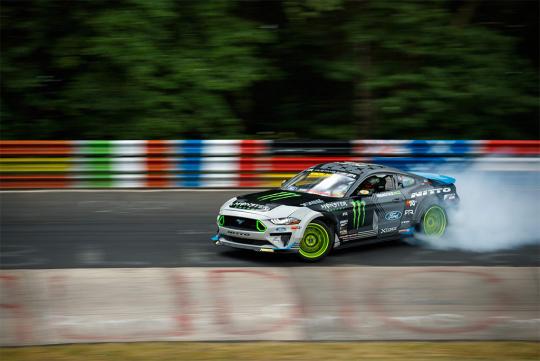 Drifting is forbidden at the Nurburgring but somehow, Ford has managed to persuade the officials to allow its driver, Vaughn Gittin Jr to drift there with his drift machine. He is the first person to drift a car at the track officially.
His choice of weapon was the Ford Mustang RTR Drift which features a supercharged 5.0-litre V8 engine that produces up to 900bhp. Thanks to all that power, Ford noted that Vaughn Gittin Jr "shredded three sets of tyres." as the car "maxed out in sixth gear on the sideways entries into the bends."
As this was all for fun, Ford did not realise any info with regards to the car's lap time but did say that the car managed to hit speeds in excess of 240km/h.
Meanwhile, Vaughn Gittin Jr admitted that he did not the know the track nearly as well as he thought he did. "Everything changes when you're going sideways at those speeds."
https://www.youtube.com/watch?time_continue=172&v=oLXXL3SK3o8