No high performance sub brand for Kia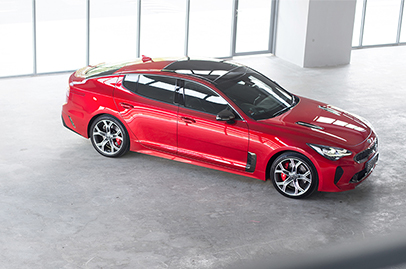 Unlike Hyundai's well-received N high performance sub brand, sister company Kia, won't be getting its own high performance sub brand.
In an Autocar interview with Albert Biermann, who is the head at Hyundai-Kia high-performance department, Biermann pointed out that Kia will have its own small fleet of GT models that is different from the N-branded models from Hyundai which prioritise performance on a race track.
"For Kia, it is not the decision to enter with high-performance cars. We did it with Hyundai N but there's a clear decision not to with Kia, and GT needs to be a reasonable package," Biermann said.
He added on that once "the minute you go high-performance, you need to work at a race track, and then the costs go up and the business case gets very challenging. Doing that next step is not an easy step."
Instead, Kia will be working towards using the GT badge for all the sportier variants of its model and cars like Ceed GT and Stinger GT S are examples of what is to come for the keener drivers. Biermann also revealed that the next-generation Optima GT will take things to a new level.
"For the next Optima GT, you can expect an interesting powertrain and suspension at the next level. It'll be the next level of Kia driving performance."