Would you rally your new Porsche 911 GT3 RS?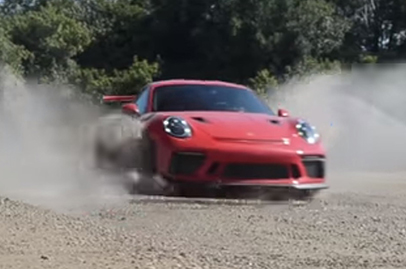 It is normal to see supercar owners treat their vehicles as pieces of gold and rarely drive them. However, someone with a Porsche 911 GT3 RS doesn't believe in such things.
Not exactly a cheap car, the S$700,000 or so sports car has found itself an owner that prefers to drive the car hard. While this is not what we have in mind when we say 'hard', you can't fault the owner for not wasting the GT3 RS away in a garage with minimal miles.
Likely inspired by the infamous 'Tax The Rich' series, this 911 can be seen going round in circles on gravel in the video below. Porsche fans might want to stay away from clicking the play button below...
https://www.youtube.com/watch?time_continue=77&v=ENHT6j5wPmA