First glimpse of the next Mazda3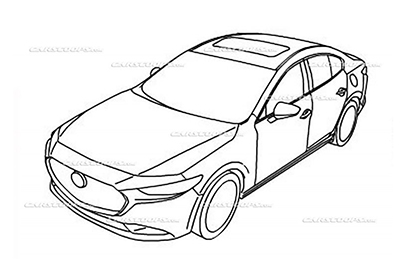 Here's how the next Mazda3 might look like - an outline of the production version has surfaced on the internet.
Taking cues from the Kai Concept shown in Tokyo, the car will be using Mazda's latest SkyActiv-Vehicle Architecture which will provide the car with a better ride as the new platform is significantly stiffer, allowing the suspension to do its work properly.
As reported by Carscoops, the new Mazda3 will use a new generation of SkyActiv-X petrol engines that feature Spark Controlled Compression Ignition. A new 2.0-litre engine is rumored to output near 190bhp, easily eclipsing the current 2.0-litre engine that delivers 162bhp. It will also use around 20% less fuel and is 25% cleaner in terms of carbon dioxide emissions.
The new car is likely to appear before 2018 ends.