Angry passenger causes bus to plunge into river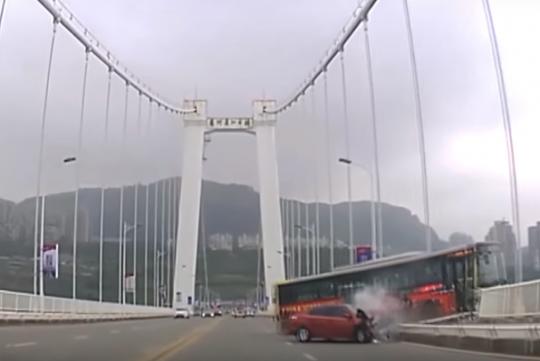 Last Sunday in Chongqing, China, a bus plunged 50 metres off a bridge into the Yangtze River, killing all fifteen people on board.
As seen from New China TV, the in-bus camera showed a woman trying to hit the driver who then strikes back at her moments before the bus goes off the bridge.
While reports from other websites claim that the driver lost control after getting distracted by the passenger, it looks very much to us like the angered bus driver got triggered and decides to bring everyone down with him.
The police claimed that the fight started as the the driver refused to make a stop, prompting the 48-year old woman to hit the driver with her mobile phone
A rescue operation was carried out by no survivors were found. The bus was pulled out from the bottom of the river, 71 meters below the surface.
https://www.youtube.com/watch?time_continue=24&v=Iy87Li8HNwo