Which is the most googled car manufacturer?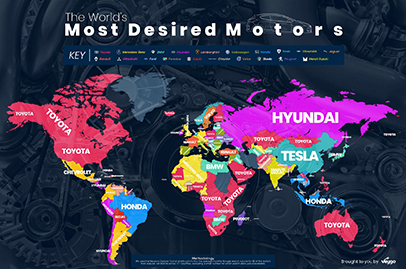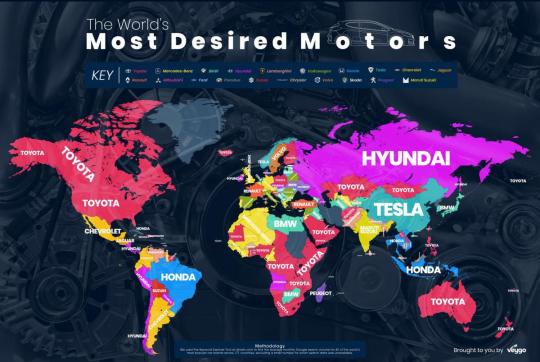 A British insurance company Veygo, has a released a list of the most Googled car manufacturers across the world.
Topping the charts is Toyota, with 57 countries out of the 171 included in the study, researching on the brand. It was mostly googled in countries like the United States, Canada, Finland, New Zealand, South Africa, Philippines and Australia.
Second place went to BMW with it leading searches in 25 countries. Mercedes-Benz came in at third with it topping the searches in 23 countries.
Interestingly, Lamborghini had 12 countries searching the most about it while Tesla had seven including Norway, the Netherlands, and Hong Kong.
Acura and Chrysler were some of the few brands that was the least searched.
The number of searches for Toyota per month was recorded at 7.8 million while Honda and Ford did 7 million and 6.4 million respectively.