Subaru WRX STI Type RA Time attacks The Transfagarasan Pass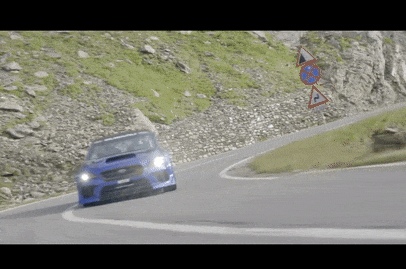 Subaru of America has broken another record in their WRX STI Type RA Time Attack car after 2016's Isle of Man TT course attempt and 2017's Nürburgring attack.
After setting the records for the aforementioned events, Prodrive needed a new challenge and found one in Romania's Carpathian Mountains. Dubbed the Transfăgărășan Pass, the course became a timed trial course recently and is basically a mountain road. It is 84km long, has 688 turns and reaches a to a maximum elevation of 2,041 metres.
Piloted by the same man who rewrote the record for the Isle of Man TT, Mark Higgins managed to coax the 600bhp race car all the way to the end of the course in a new record of 40 minutes and 58.08 seconds with an average speed of 122.7km/h.
To put that into perspective, a normal drive at legal speeds usually takes about three hours.