Vietnam will hold its first Formula 1 Grand Prix in 2020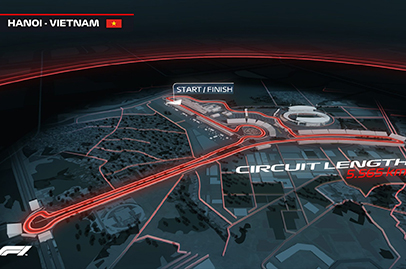 Vietnam will be holding its first Formula 1 Grand Prix in 2020. The track is a street circuit and will consists of 22 turns.
Set to be the fourth asian country to host a Formula 1 races in Asia, the circuit will stretch for 5.565 km and takes inspiration from a selection of racetracks around the world. Admittedly, some of the 'inspired turns' might be pushing it a little, we can definitely see the resemblance.
Using Turns 1 and 2 as an example, fans can see that the 2 corners are based on the opening corners of the Nurburgring F1 circuit in Germany. Meanwhile another section does look like a series of turns from Suzuka.
Formula 1 fans might also notice the three long straights, with longest one measuring 1.5km which should see cars hitting 335km/h.
Do expect more races to be added in the F1 calendar as its owner Liberty Media, has expressed that it wants to broaden the appeal of the sport worldwide.