Do high performance air filters really give you extra power?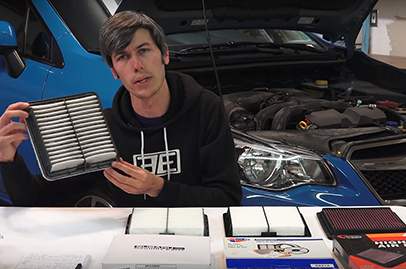 One of the more simple ways of getting more power out of your engine is by using a high performance aftermarket air filter. But do they really give you more power?
Thanks to YouTube channel Engineering Explained we have the answer to the above question. By gathering using a Subaru XV's dirty standard air filter as the benchmark, the host pitted a new original filter against a cheap aftermarket filter and a K&N performance air filter.
The video then shows us how much horsepower can be gained or lost by running their 2.0-litre XV on a dynometer. They also did some real-world acceleration runs to see whether the new horsepower changes actually translate to more speed.
So which option is the best? Watch the video and see for yourself!