Bloodhound land speed record project shuts down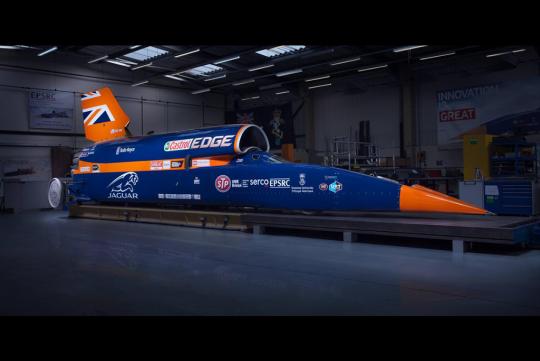 The Bloodhound land speed record project shuts down after its administrators failed to secure enough funding to bring the project forward.
It entered administration in October and was seeking up to S$44 millions in funds in order to get the Bloodhound SSC to hit the 1,000mph (1,609km/h) mark.
According to the BBC, joint administrator for the project, Andrew Sheridan said, "Despite overwhelming public support and engagement with a wide range of potential and credible investors, it has not been possible to secure a purchaser for the business and assets."
"We will now work with key stakeholders to return the third-party equipment and then sell the remaining assets of the company to maximize the return for creditors," Sheridan added.
If everything had gone according to plan, the Bloodhound SSC was supposed to go to southern Africa towards the end of 2019 for some high-speed testing on a dry lake bed that had already been prepared for the land speed record attempt.
Before the project had gone to waste, the car was only tested to 320km/h. To reach its 1,000mph goal, the car used an EJ200 jet engine from a
Eurofighter Typhoon together with a custom rocket system.