Photo of the new Toyota Supra leaked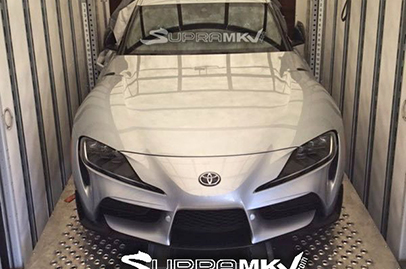 Ladies and Gentlemen, this is the new Toyota Supra. Thanks to a leak from the folks from SupraMKV forum, we now know how the car looks like after many long months of teasers and prototypes.
Judging from the photo, this looks very much like the real thing as inspired from the FT-1 Concept. Almost everything from the headlights to nose looks largely similar as the concept car. However, the lower part of the bumper features a different design that looks better to us.
The car's official debut will take place at in about a month from now, at next year's Detroit Auto Show.