Ford shows off noise-cancelling dog kennel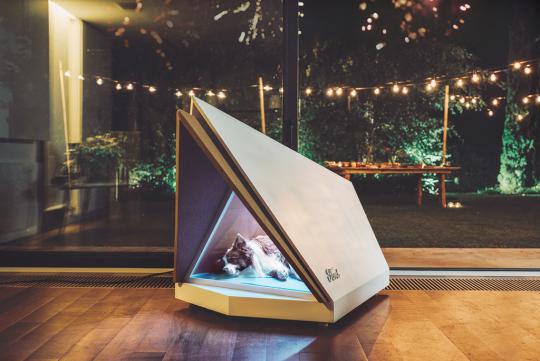 Ford reckons its noise cancellation technology can help protect your dog from being afraid of fireworks by giving them a high-tech kennel.
Basically a prototype at this stage, Ford of Europe wants to cater to its the pet-focused accessory market as more and more brands realise that lots of car owners are willing to spend on their beloved pets.
Shaped like a tent, the kennel uses noise-cancellation technology which is similar to that found in cars and headphones. As you can see from the video, a built in audio system in the kennel emits opposing frequencies that try to cancel out the noise produced by fireworks, after microphones mounted inside the kennel detects some being let off.
You might wonder how does this got to do with Ford and Ford's reply is that they got the idea from the noise-cancelling technology that is available in the Edge, a SUV that is not on sale here. Ford also wants keep inventing things that uses "automotive know-how to help solve everyday problems."
Other than the noise-cancellation tech, the kennel is also equipped with additional sound proofing and an automatic door.