Honda's Sound Sitter will calm down your toddler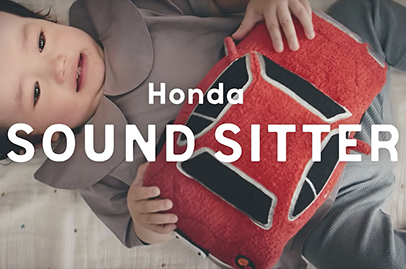 If you form part of the 75% percent of parents that are worried that their children will begin crying in public, Honda has the solution for you.
Called the Honda Sound Sitter, the cute little soft toy has been designed to calm children by playing engine noises. According to Honda, its engineers discovered that engine sounds seem to have a calming effect on infants and toddlers, as it studies show that infants are calmed by sounds which are similar to noises they would have heard inside their mother's womb.
Realising that these low frequency sounds can also be replicated from engine noises, Honda incorporated a speaker into the soft toy so that parents can play the sounds via an app on their phone when their child cries.
Naturally the engine sounds would come from a Honda and in this case, the revving is from a NSX.
Check the video below to see how the Sound Sitter works.
https://www.youtube.com/watch?time_continue=13&v=IJBvV1K3ays