This might be how the Supra looks like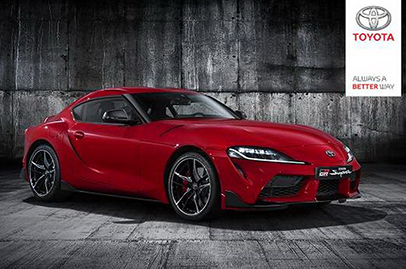 Set to be unveiled in a couple of weeks time, photos of the all new Toyota Supra has been leaked out accidentally.
According to someone in SupraMKV forums, Toyota Germany accidentally sent these two images to people who signed up to join the Supra waiting list, giving us a look at how the all new Supra looks like.
While no one can confirm that this is not a CGI render, it does look pretty much like the real deal judging from the leaked front and rear images of the car that surfaced online earlier this month.
So what do you think of the new Supra? Let us know in the comments below!