Check out the New 2020 BMW M3
Entry posted by Deeq ·
1,798 views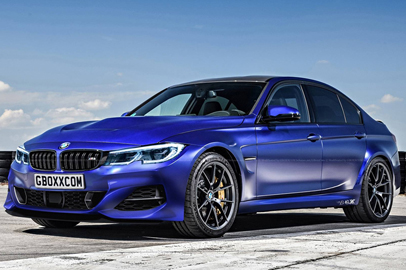 The M5 has the beef and the M8 has the drama, but it's the smaller BMW M3 that has always got to the heart of the M experience most strongly. For immersive handling at a relatively accessible price, Three is the magic number.
This year the M3 and its brasher two-door M4 sibling will regenerate at September's Frankfurt motor show. They'll both go up in price a tad, but so does power (to 474bhp) and torque (to at least 480lb ft). That's 30bhp more than the Audi RS4/5 can muster, and eclipses the Mercedes-AMG C63 saloon (though it's shy of the uprated 503bhp C63 S).
The extra power was a given. What was less clear was how many wheels the new M3 would put it through. The answer: either 2 or 4. Base versions of the new M3 will be purely rear-wheel drive, while pricier M xDrive all-wheel-drive variants will include the same 2wd toggle mode as the M5.
More enticingly, BMW is planning entry-level M3 and M4 variants, sold as reduced-to-the-max drivers' cars. The internal nickname is M3 and M4 Pure, which sums up their role as no-frills, back-to-the-roots extensions of the range. They'll have a little less power than the plusher models, 454bhp rather than 474bhp, but they'll be the only M3/M4 variants without the otherwise standard 8-speed automatic transmission, and M xDrive system will be off limits too.
The Pure is the only M3/M4 offered with a manual gearbox because BMW has no stickshift that can handle more than 480lb ft – which higher-grade versions will exceed. Said torque comes from a twin-turbo 3.0-litre straight-six dubbed S58, the most sophisticated in-line six-cylinder unit ever conceived by the M division. It's fitted with water-injection to cool the high combustion temperatures, and with a new petrol particulate filter to placate emissions watchdogs.
As for the M3's two-door M4 sibling, the M4 cabriolet switches from metal to soft top when it launches late next year. Over time, M division intends to launch three additional go-faster M4s. The M4 Competition (expected 2021) benefits from more aggressive boost pressure, higher compression ratio, a more voluminous intake manifold and a less restrictive exhaust to pump out 503bhp, thus matching the C63 S AMG.