Chris Harris tries new Porsche 911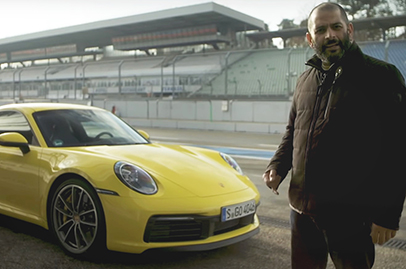 The first few reviews of the new 992-generation Porsche 911 has been published online and Chris Harris's review is one of them.
Shot at Hockenheim, a German racetrack, Harris drove the PDK version of the Carrera S with the manual option only available next year. In this guise, the 992 is equipped with a new 444bhp twin-turbocharged 3.0-litre flat-six.
If you don't have much to do over the weekend, you can join the famous journalist in his video and see what he has to say about the new sports car.