Upcoming BMW M340i goes up against M2 Competition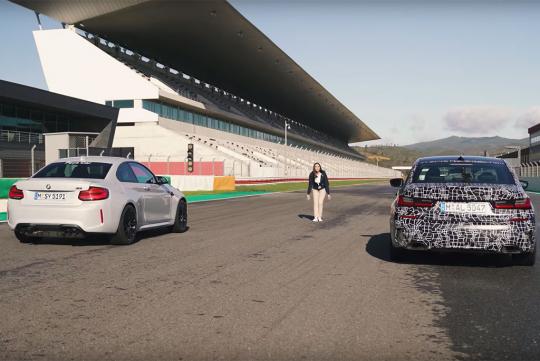 BMW claims its new M340i with 382bhp and all-wheel drive will do the century sprint in 4.4 seconds, putting it almost as fast as an M3.
Carwow, a british media company decides to see whether this stands true in real life or not and has put together a video of the new M340i going up against the M2 Competition in a drag race. Yes, the M2 Competition is no M3 but with the new Competition treatment, it now uses same twin-turbo 3.0-litre straight-six engine as the M3 which is not on sale anymore.
So which is faster, the M2 Competition with rear-wheel drive and 410bhp or the 382bhp M340i with all-wheel drive? Watch and find out!
https://www.youtube.com/watch?time_continue=141&v=HqHCbqM0bBg