New Citroen AMI ONE concept revives the spirit of the 2CV
Entry posted by Deeq ·
988 views
New all-electric two-seater Citroen AMI ONE concept to be officially revealed at Geneva with a 60-mile range
This is the Citroen AMI ONE, probably the slowest concept car to be revealed by a major manufacturer at the Geneva Motor Show, and certainly one of the smallest.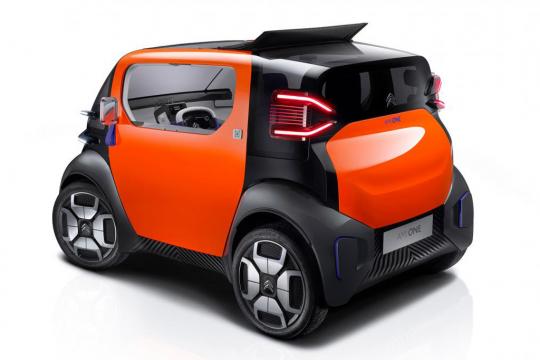 It's a pure-electric two-seater that can, in theory, be driven by young people aged 16 and above. That's because it fits into quadricycle regulations – the same formula used by several small-scale French manufacturers, plus Renault with its Twizy.
The AMI ONE – so called because it references classic Citroens of old, incorporates the word 'friend' and suggests it will be the smallest model the firm will ever make – is, in effect, a design concept created on the brief of a modern-day 2CV.
Citroen's interior design chief Jean-Arthur Madelaine told us: "When the 2CV was created for the people, they were living mainly in rural areas, so it was a car for the countryside. Now the trend for young people is that they are not really interested in cars at all, but they like the mobility, especially in the cities. This is the vision behind AMI ONE."
It measures 2.5 metres long – so nearly 20cm shorter than even Smart's tiny two-seat ForTwo. An electric motor drives the rear wheels and a lithium-ion battery pack is mounted across the floor. The Citroen weighs 425kg and can reach a top speed of 45kph (28mph); that means 16-year-olds can drive it without having to pass a full test. It can travel around 60 miles on a single charge.