JATO compiles list for world's best-selling brands and models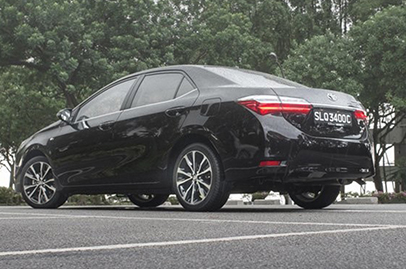 Global automotive business intelligence JATO Dynamics has compiled 2018's top-selling car brand and models from the top 54 markets in the world. The headlining news is that global vehicle sales sold in these countries represented a year-on-year decline (from 2017) of 0.5%, either from the slowing economy or the trade tensions between the world's biggest economies. It is also the first time since 2009 that overall vehicle sales declined globally.
Putting that aside, Toyota is still king with a 3% sales increase from 2017. Volkswagen is still in second while Ford keeps its third place despite a 11% decline in sales.
With positions four to eight are unchanged from 2017, the best performer for 2018 is Mitsubishi with a 24% jump in sales thanks to a series of refreshed models.
Models wise, Ford's F-Series pick up truck is tops again. More relevant to us is second place Toyota's Corolla/Altis with 934,348 units sold worldwide. Honda's Civic climbs to third place, toppling Volkswagen's Golf which is now in seventh as the car is nearing its end of product cycle.
Meanwhile, SUVs is the driving force in sales with 29.77 million units sold in 2018, a volume growth of 7% while other car types saw volumes dropped. MPVs saw a drop by 14% while hatchbacks, sedans and station wagons fell by 8%.
In the Electric Vehicle (EV) segment, sales saw a significant growth of 74% to 1.26 million sales in 2018, thanks to the Chinese market. The world's best selling EV is Tesla's Model 3.