BMW makes cheeky video following Mercedes CEO's departure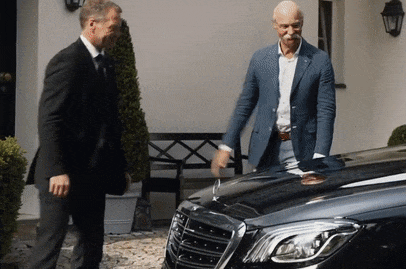 Mercedes-Benz's CEO Dieter Zetsche, is retiring and BMW has decided to come out with a humorous video to send him off.
With a Zetsche lookalike, the video imitates the CEO's last day at work as he leaves the company. We won't spoil the clip for you but what happens after that is a pretty classy poke from BMW to its rival.
Zetsche has held the reigns of the company for more than 13 years and has passed on his responsibilities to Ola Kallenius at the company's 2019 annual shareholder meeting.
Zetsche is a well respected figure and has played a key role in restructuring Mercedes-Benz following the collapse of the merger with Chrysler.
That said, Dieter Zetsche will return to Mercedes-Benz and he is currently complying with a two-year-long hiatus regulatory rule in order to return to Daimler in 2021 as Chairman of the Supervisory Board.