BBR makes 2019 Mazda MX-5 go faster and harder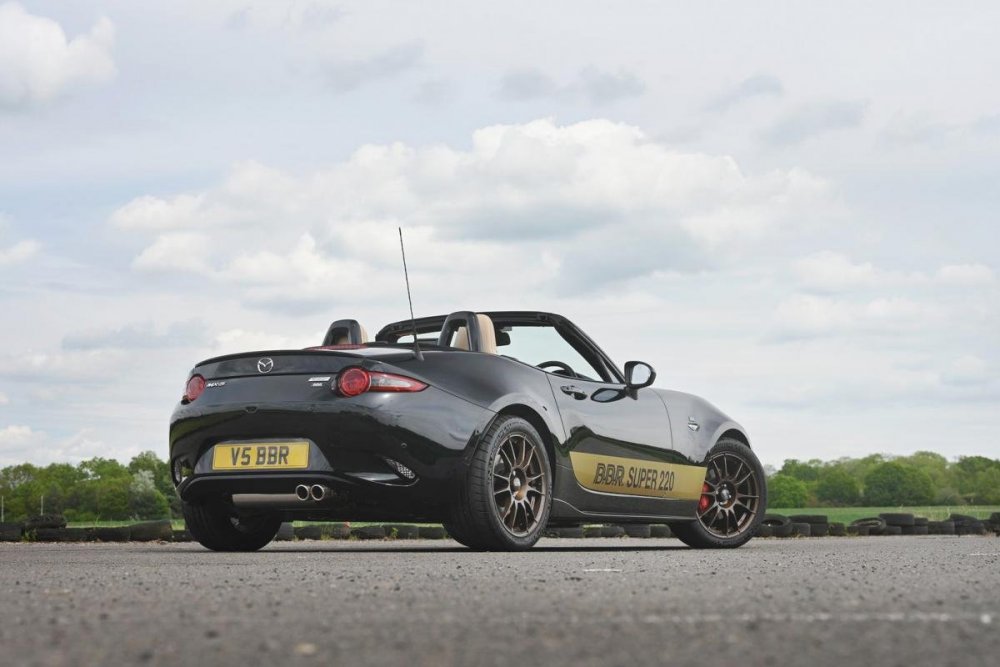 If you feel your 2019 Mazda MX-5 that has the uprated 181bhp 2.0-litre engine not brisk enough, BBR has the solution for you.
First up is the performance package called Super 200 and it include the brand's cold air intake system, stainless steel exhaust manifold, K&N air filter and StarChip ECU remap, boosting the horsepower figure by 18bhp and 14Nm of torque, or 199bhp and 224Nm of torque in total.
The second package (Super 220) is the one that catches our attention and in addition to what has been installed in the Super 200 package, the Super 220 includes high-performance camshafts, valve springs and retainers, pushing the total power output to 218bhp and 217Nm of torque. That said, those figures have been achieved using 99-octane gasoline.
"This is the first time that over 100bhp-per-litre has been achieved from a normally aspirated Mazda MX-5motor without internal modifications", said the tuner's Managing Director, Neil McKay. "And additional development has seen BBR achieve more than 110 hp per liter with the inclusion of our bespoke performance camshafts, which is astonishing for a road-friendly engine that now also produces over 200Nm from just 3,000rpm."
The aftermarket company also has other goodies like a 2.5-inch center exhaust section with a choice of rear silencers, and a 4-into-1 tuned stainless steel exhaust manifold that incorporates a performance catalytic converter, to push out a couple of extra horses.
Both packages have a 12- to 36-month extendable warranty.