Which one of the twins is faster? The Z4 or Supra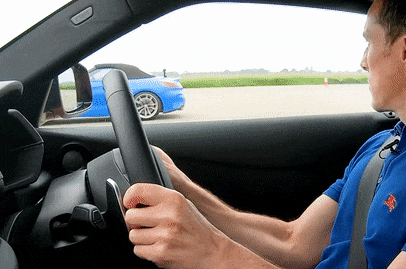 By now, we should all know both the BMW Z4 M40i and Toyota Supra share the same engine and have nearly the same amount of power. So which is faster in a straight line?
According to BMW, the Z4 puts out 340bhp while Toyota claims that its Supra makes do with 'just' 335bhp. Both cars are using the same ZF-manufactured eight-speed automatic gearbox and both wear the same Michelin Pilot Super Sport tyres.
So with only a 40kg difference in weight, this race should be a close one right? Watch the video below by Carwow and see the answer for yourself!