Daniel Ricciardo has fun with the new Megane R.S. Trophy-R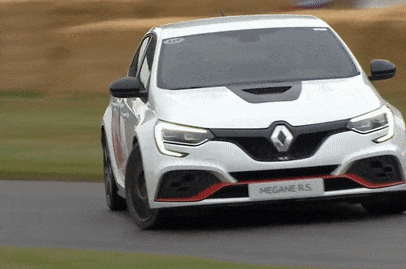 Formula 1 driver Daniel Ricciardo has a go in the new Renault Megane R.S. Trophy-R at Goodwood. Interestingly, he chooses to go sideways up the hill.
We have no idea why he did so but instead of going flat out on the hillclimb, Ricciardo choses to go sliding with the handbrake at relatively low speeds. We are sure he is having fun and we are also pretty sure the rear tyres is going to have a few flat spots after this peculiar run.
As for the car, it is the current record holder at the Nurburgring for the fastest production front-wheel drive car and compared to the Megane R.S. Trophy, the Trophy-R is 130kg lighter and with 296bhp, the car will complete the century sprint in 5.4 seconds. It tops out at 262km/h and is only available with a six-speed manual gearbox.