What is Mazda up to with these RX-8 prototypes?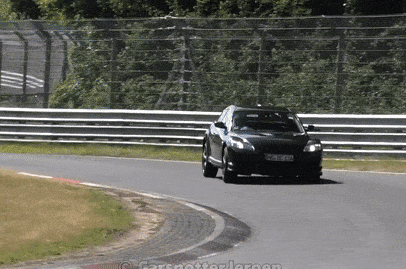 We know Mazda has said that it will not be producing any rotary-engined sports car but once again, Mazda is teasing us with these RX-8 mules.
These prototypes were spotted at the Nurburgring undergoing tests, with one painted blue while the other is finished in black and wears the RS trim bodykit. Interestingly, the blue unit features a piece of black and white camouflage across its front fascia which is odd to say the least. Both also sounded different from each other as they went past the camera.
Without any info on what is happening, we can only guess that Mazda might just be testing the rotary engines that are meant to work with the electric motors in a future vehicle...