Eighth-generation Volkswagen Golf spotted without camoflauge
This might be the first few photos of the actual car shot without its camouflage on. The car was photographed recently at its own commercial shoot.
As reported on Carscoops, the new Golf Mk8 seen here is painted in the same color as recent prototypes, confirming that the many renderings previewing the latest Golf's design have been spot on.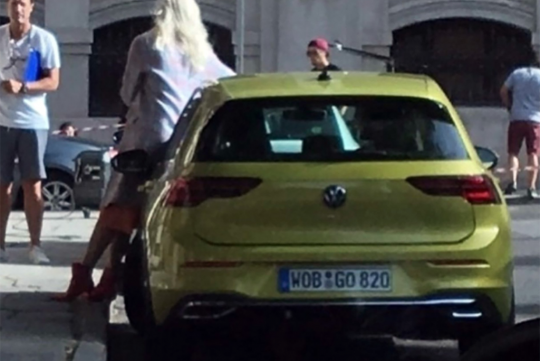 Design wise, it is still unmistakably a Golf and that is no bad thing. While the guys here don't think that it is the prettiest Golf (that goes to the Mk5) ever produced, it still is no plain jane.
Inside, the car will have a fully-digital gauge cluster and a large touchscreen for the infotainment system in the center of the console. It will also support over-the-air updates, which has made VW ensure the car's software remains safe from cyberattacks by featuring over 100 million lines of code, versus the 10 million needed by a new car a decade ago.
The new Golf is expected to be revealed officially in October.