A90 Toyota Supra spotted on Fast and Furious set
Shooting of the Fast and Furious 9 has already commenced and someone has spotted the new Toyota Supra on the set of the car action movie.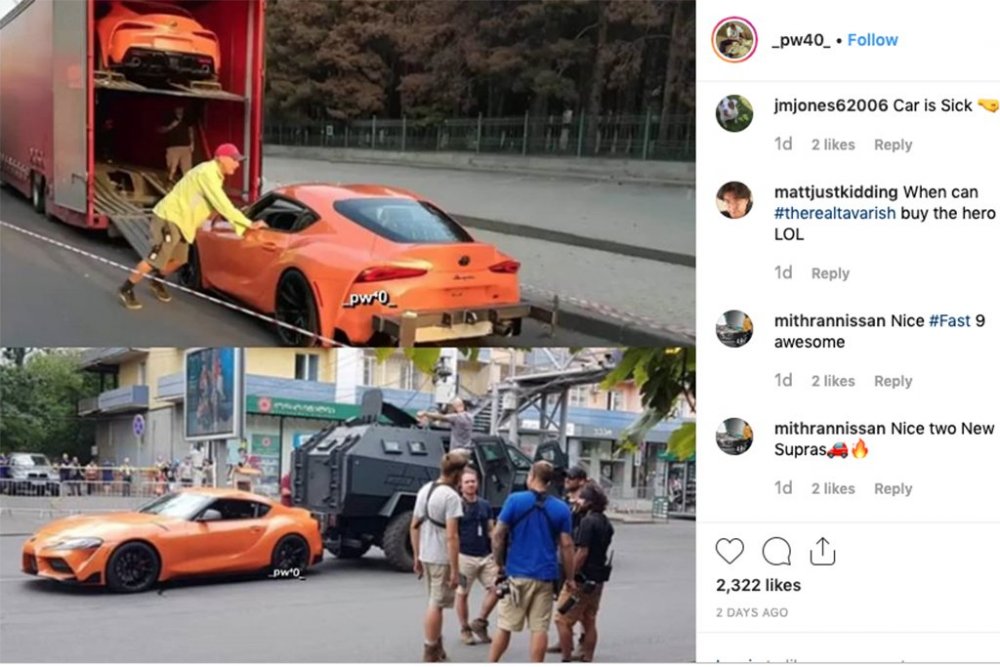 Filming is currently taking place at Tbilisi, Georgia, where some action-packed stunts have taken place. Thanks a Instagram user, we can also see that a orange Supra will feature in the 9th installment of the movie, a nod to the original that was driven by the late Paul Walker.
Other than that, the article on Car and Driver also reported that a black 1970 Dodge Charger was present on the set. You can bet that the car will be driven by Vin Diesel's character, Dominic Toretto.
Filming of Fast and Furious 9 will visit to a number of other countries before it wraps up, with the release date set on 10th of April 2020.