BMW M2 Competition goes head to head with Toyota Supra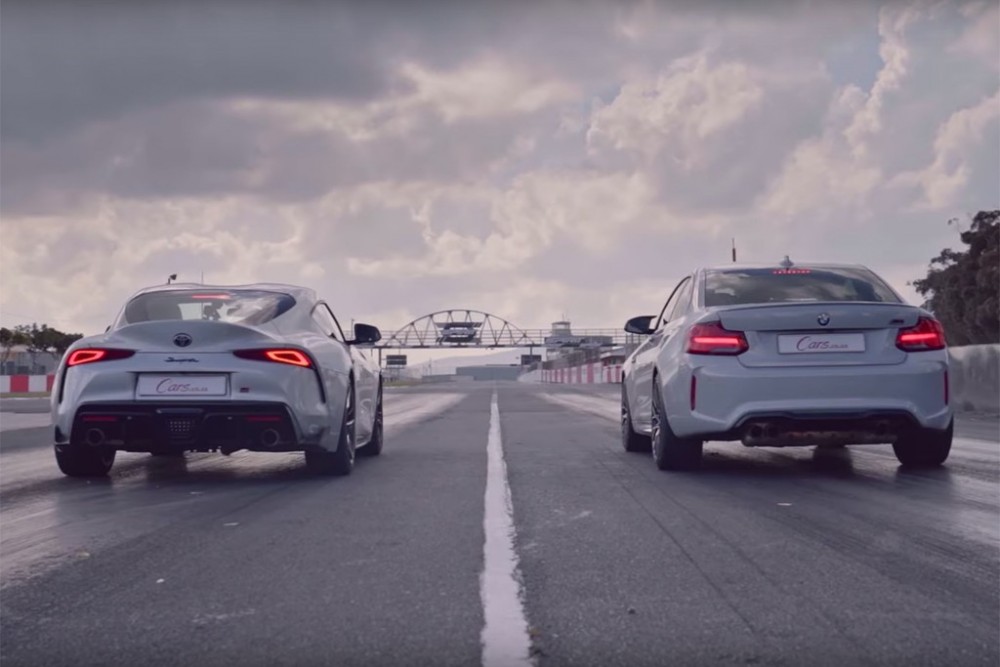 The Toyota Supra and BMW M2 Competition might be fighting it out in different market segments but they actually are quite similar on paper. Both are rear wheel driven and they are both powered by a 3.0-litre turbocharged inline six that will allow them to sprint to hundred kilometres per hour in almost the same time (4.2 vs 4.3 seconds). So on a drag strip which one would be a faster car?
Shot by Cars.co.za, one might think that the 404bhp M2 Competition will win with its additional power and torque but the 335bhp Supra is actually the lighter car, allowing Supra to put down its power more efficiently. 
In the video, we can see that that is what happened as Supra launched better despite it having problems putting down its power. However, as the speed rises, the superior power and torque figures of the M2 Competition meant that the Supra's advantage was short-lived. 
In the end, the BMW won with a quarter-mile time of 13.36 seconds while the Toyota did it in 13.44 seconds.