Mercedes-Benz A-Class Saloon: Shrunken Sedan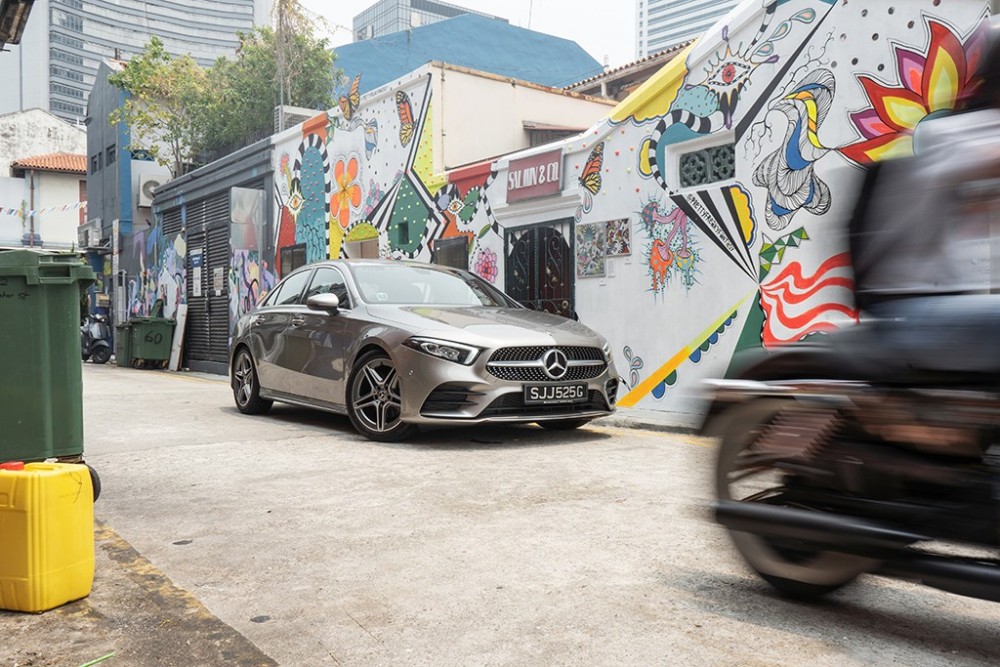 With the launch of the new Mercedes-Benz's A-Class Saloon here in Singapore, fans of the classic sedan bodyshape now have one more option to consider when buying into the premium segment.
With selling mass market front-wheel drive cars looking more like an attractive business case for the German manufacturers in these astute times, we were naturally curious to see if the new Baby Mercedes still possessed that polish associated with its badge, and so eagerly took one out for a review!
If you are a fan of connected technology, there is much here that will impress. The cabin of the saloon is comfortable, premium and high-tech. You get the new generation infotainment system, complete with the twin 10.25-inch displays and the MBUX voice assistant. There's 64-colour ambient lighting, built-in navigation and smartphone integration as well, so all your day-to-day needs will be covered.
While on the road, the car is comfortable and light on its feet. we did find however, that while power comes easily from the 1.4-litre engine, the drivetrain still lacks refinement and makes a fairly unsavoury sound when worked hard.
Should that one flaw deter you from making a purchase? We don't think so. With the saloon priced just $2,000 more than the equivalent A-Class Hatchback, there's no denying that the car sports an increased practical appeal. Plus, its a saloon, which is classy, and fitting for a Mercedes. Share with us what you think in the comments below, or read our full review here!
The A-Class Saloon also packs a 420-litre boot, 50 litres more than the hatchback.
As usual, here are some photos courtesy of Mercedes-Benz. Your actual specifications may vary.