This might be a good way to get a new car for free?
Spotted on the facebook page 'private hire sg cars/partners - grab, gojek, ryde, tada etc', someone posted a photo of a fender bender between a BMW and a Toyota and we were shocked by how much you can claim if you were involved in such a accident.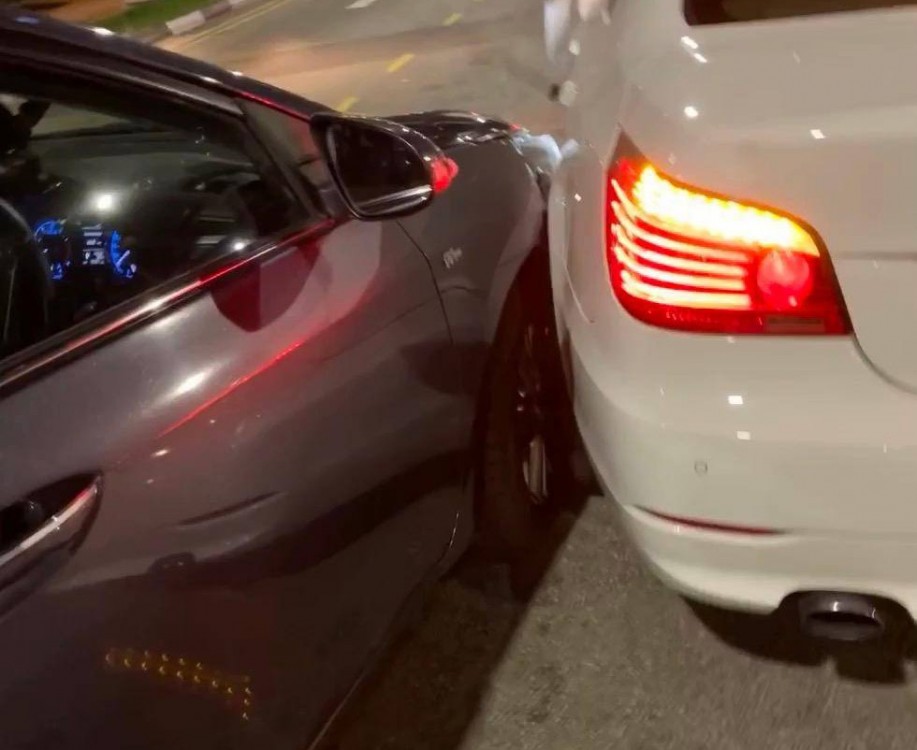 This should not cost too much to repair right? Oh wait till you see the final amount submitted by the surveyor.
Yup, you saw it right. The cost of repairs on the BMW E60 5 Series would amount to a staggering $88,000. 
To put that into perspective, you can buy yourself a similar BMW coupled with a new 10-year COE and lots of change left for petrol and parking.
Others on the post agreed too that this is one really over inflated amount.
That said, there were some who thought that the is not the actual amount that was asked for...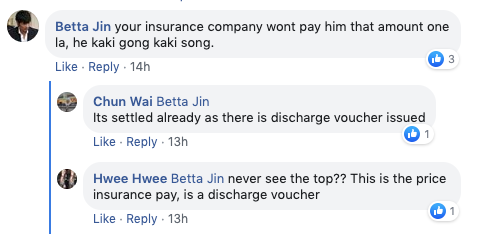 Unfortunately or fortunately, depending on who's point of view, that is the discharge voucher which you could say is going to be the actual amount paid out.
Of course quite a few felt that this is wrong...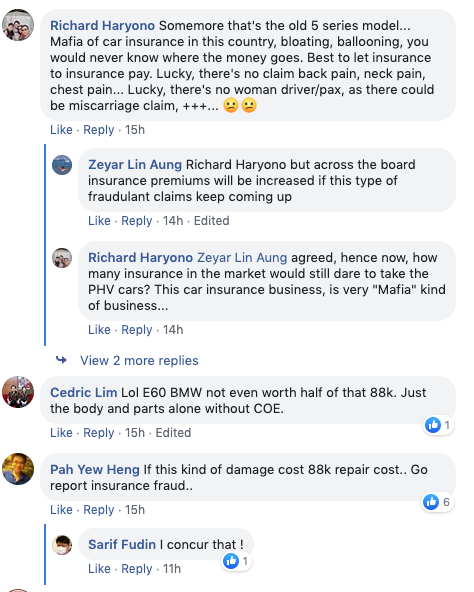 Let us know what you readers think of this in the comments below!
UPDATE: There are some rumors that the discharge form was meant for a Lamborghini Gallardo and not the two cars as pictured above.
-----------------------------------------------
Want to know if there are any more BMW 5 Series you could buy with $88,000, check out our used car pages!
-----------------------------------------------