Keep calm brother. This Audi A4 Driver is going to kena one time big fine or worse, jail
A recent video uploaded on SG Road Vigilante of an Audi A4 using red and blue flashing lights to impersonate law enforcement vehicles has gone viral.
The "less than 24-hour old" video has since gone viral and has about 250 shares (as of present).
Here's the video if you haven't already seen it
Video from SG Road Vigilante YouTube
Colours of the law
At about 19 seconds into the video, we see an Audi A4 light up with red and blue flashing lights to overtake or get past the car that was recording the video.
A string of vulgarities can be heard coming from the driver. This is forgivable because ANYBODY would be pissed off if they had to scoot over and give way to a "police vehicle" only to find out that it was all a big fat lie.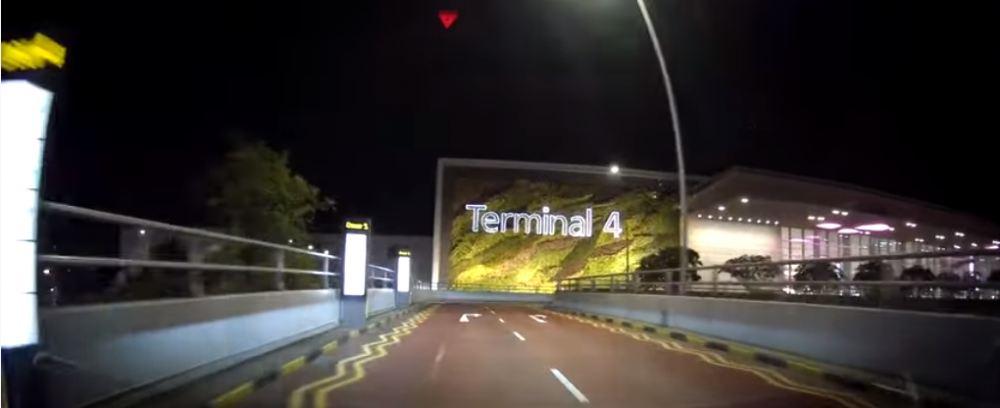 Screenshot from SG Road Vigilante YouTube
The video then shifts to the POV of the dash cam. The footage doesn't show the red and blue flashing lights tho, but it does show where the incident took place – Terminal 4, Changi Airport.
A weak chase ensues
The driver then decides to chase the Audi down (which was uncalled for but ego probably kicked in).

Screenshot from SG Road Vigilante YouTube
However, they enter a single merging lane, and there's a Hyundai Avante between them.
For some reason, the Audi slows down at this single lane for a couple of seconds and the vulgarity spewing driver wastes no time in honking and high beaming to signal his displeasure. It's a good thing that there was the Hyundai between them though or things might have escalated even further.
The Audi seems like it wanted to stop but decided not to in the end and drove off. Angry driver tails for a while and the video cuts off.
Two wrongs, no right
We did some research and under no circumstance should you be using red and blue flashing lights unless you are from law enforcement.
Image by Singtech.com.sg
However, vulgarity spewing driver was obviously looking for a fight of sorts with all that aggression. Just keep calm lah! Why so angry? The video is evidence enough for him to kena by the real police what?
Here's what Singaporeans think

Image from SG Road Vigilante Facebook
This guy sounds like he's got it all figured out.
1