A careless driver makes a pedestrian fly but acts like he couldn't care less
A video uploaded on Roads.sg of a car hitting a pedestrian has garnered over 10,000 views in a relatively short span of time.
This happened at the junction of Tampines Road and Hougang Ave 1. Think it's near the Punggol Nasi Lemak.
The video might be disturbing to some - Before hitting the road, the pedestrian literally gets flung up in the air. If you get uneasy watching such things, you probably shouldn't watch it.
Here's the video courtesy of Roads.sg
How serious is it?
Screenshot taken from Roads.sg Youtube Channel
In the video, you can see the pedestrian gaining flight upon impact with the car. Wait till the end of the video, there's a close up version of the incident.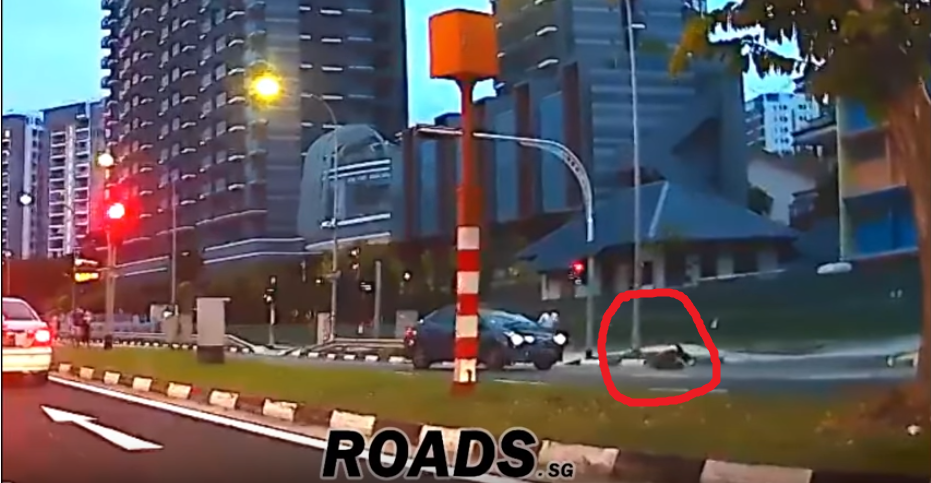 Screenshot taken from Roads.sg Youtube Channel
The body of the pedestrian gets slightly flipped and lands horizontally on the road. It looks pretty serious if you ask me.
The video cuts off a few seconds after and we cannot tell the extent to the injuries.
Who's at fault?
Screenshot taken from Roads.sg Youtube Channel
Judging by how nonchalant the pedestrian was at crossing the road and how the guy in white behind him was about to cross as well, we can safely assume that he had the right of way. Cars would have to wait for them to cross the road before continuing on their merry way. So this is the driver's fault.
The driver's response time rabak
As soon as the poor fellow landed on the ground, the guy in the white t-shirt rushes over to check on him. Perfectly normal human behaviour.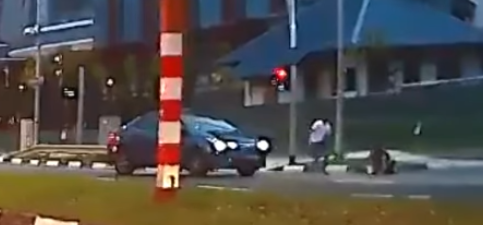 Screenshot taken from Roads.sg Youtube Channel
About 12 seconds. That's how long the driver took to get out of his car. It only took Mr White T-shirt THREE SECONDS to start running over.
If you thought that was all, nope. The driver WALKS, yes, WALKS over with no sense of urgency whatsoever. Not a care in the world and probably irritated that he will be missing what he was rushing for in the first place.
What will the driver kena?
Disobeying traffic signals fall under "Dangerous Driving" and the penalties of Dangerous Driving are (assuming the driver had no alcohol or other forms of intoxication):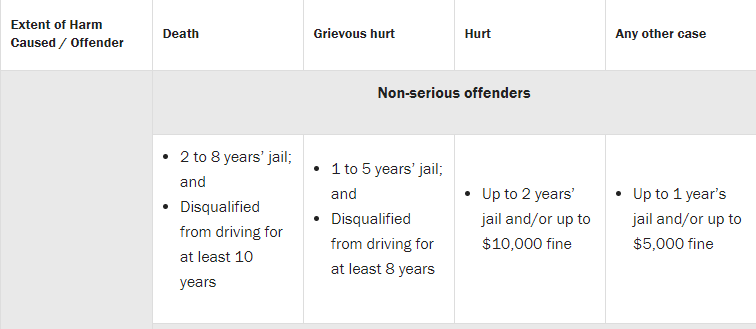 What the people say

Always that one guy who brings PMD in the picture when no PMD was involved
Screenshots taken from Roads.sg Facebook
Screenshot taken from Roads.sg Youtube Channel
I also say.