Gojek driver kicks passenger out for not tipping!?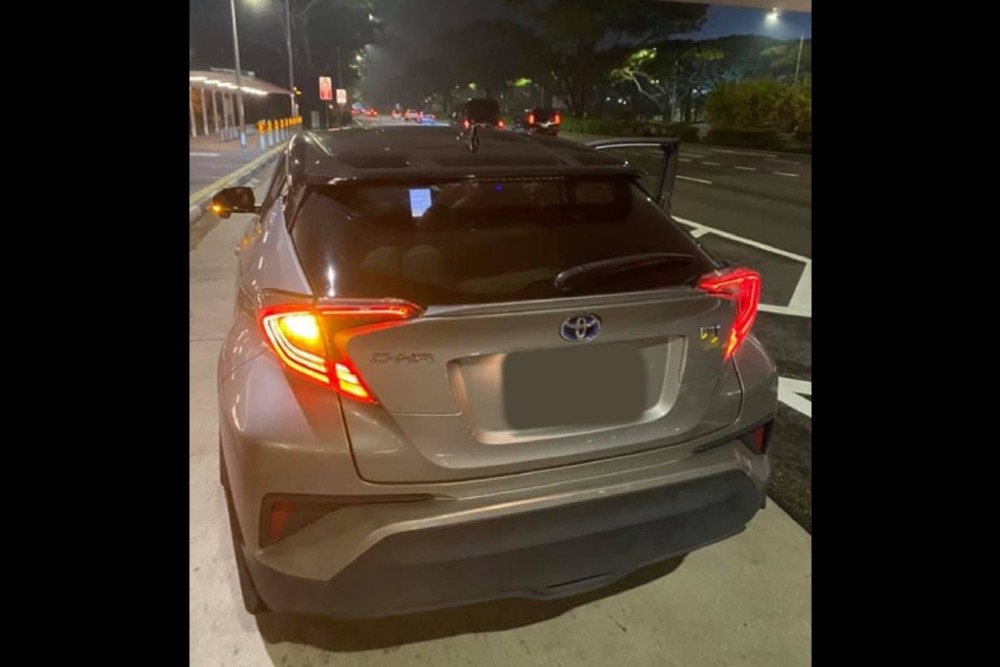 A Gojek passenger has shared on Facebook that a driver kicked him out when he realised that he was not getting a tip from his passenger!
Joseph Lam, the Facebook user who encountered this bizarre incident recounted this incident in which he had touched down at Changi Terminal 1 and human traffic was heavy at the airport. Naturally, that lead to a surge in prices of private hire services. Happily after 10 minutes, he managed to get a driver with Gojek for $14 that was headed towards Tampines Street 34.
Upon getting in the car, Mr. Lam felt that something was off with the driver. Below is an extract from his Facebook post. 
Driver: 3 persons travelling? 
Us: Yes *light laughter*
Driver: Welcome back to Singapore
Us: Thank you
Driver: Does that entitles me to a tip?
Us: Awkward laughter
Me: I can give you 5 stars rating
Driver: 5 stars rating is of no use for Gojek, useful for Grab though
Us: Well, different platform, sorry to hear about that.
Driver: Grab surge is $21 for a trip to Tampines now, so it will be nice if you can leave me a tip. Do you mind?
Normally I will suggest my clients to leave me a tip of $3 if they don't mind. Do you mind? 
Following this, Mr. Lam did not answer, choosing to believe that the driver would not mention it again if he was ignored. However, the driver repeated the question and Mr. Lam had no choice but to reply that he minded.
Now here's where things started getting serious.
Driver: Well ok if you do mind, I guess I will have to drop you at the nearest bus stop. 
Me: Dude you serious?!  
Driver: Yes, because I asked if you mind tipping me and you said you mind. So do you mind me dropping you off here at the middle of the road?  
Me: You f*ing serious right now?!  
Driver: I don't want to force you to tip me, so I will drop you off at the nearest drop off point and you can try using grab. 
The driver then proceeded to drop Mr. Lam and his passenger off at a bus stop near the airport (20 Airport boulevard) after canceling the ride. After all the bags were unloaded, the driver reminded Lam that everything said has been recorded before remarking "Cause I know who really needs a ride now. Good luck my friends! "
Naturally, netizens were supportive of Mr. Lam and condemned the driver for flouting LTA's Private Hire rules.  
For those who are wondering, there is a rule whereby the termination of a chauffeured private hire car, or requiring a passenger to leave a chauffeured private hire car, without reasonable excuse, before the passenger is conveyed to the destination, can result in a fine of $200 and 5 demerit points.
Gojek's Response
As of press time, Mr. Lam has responded by stating that Gojek has responded as his post has gone viral with more than 3,000 shares on Facebook. Gojek has since suspended the driver and has tried to do some form of service recovery but Mr. Lam has refused, claiming that his intention was not to gain anything from this incident but simply warn friends and family of such ridiculous extortion and threats.
You can read more of Lam's updates below.