Malaysia offers a 50% off on traffic summons!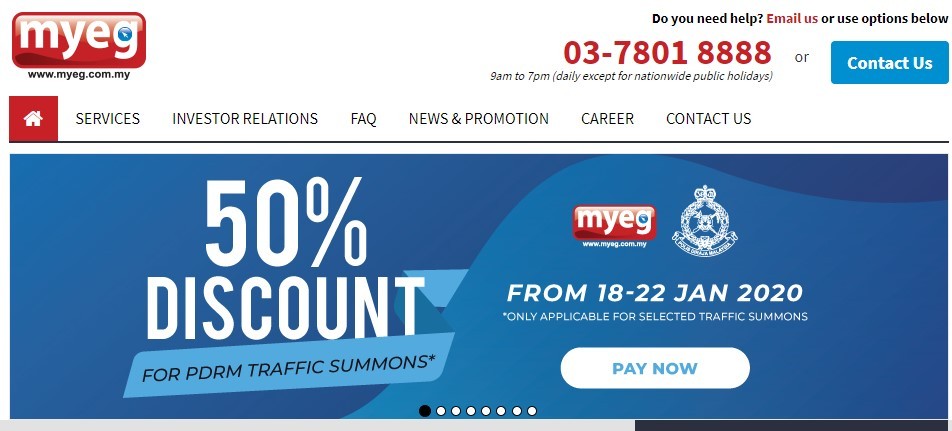 I have an honest question. When was the last time you have been checked for your outstanding summons over at Malaysia? If you have been travelling to Malaysia often, You might have a ticket or two without knowing.
I happened to chance upon myeg.com.my, the e-government portal similar to Singpass, and to my biggest surprise, they are having a traffic summons discount! From 18-22 Jan 2020, for selected traffic summons, you will get a 50% discount.
How cool is that to motivate you for paying your summons!
What are you waiting for, go and pay your summons now!