Biker manages a narrow escape from a truck trying to escape the police!
With everyone encouraged to stay home due to the ongoing coronavirus , life must be quiet dull for most.
However, we are pretty sure the motorcyclist at the traffic light didn't find his last friday bland at all...
Shot in an unknown heavy vehicle, the footage clearly shows a wild white truck doing a quick lane change at a traffic junction that has just turned red along Jurong Town Hall Road. 
From the video, we thought the poor biker would be bulldozed by the truck but amazingly, the truck managed to avoid crashing into it! 
Seconds later, viewers can see a police car coming to a stop abruptly with its tyres screeching on the bottom of the video, suggesting to us that the white truck might have been running away from the cops.
According to the comments on Complaint Singapore, the police were apparently trying to arrest the driver in the truck and this was a drug-related case.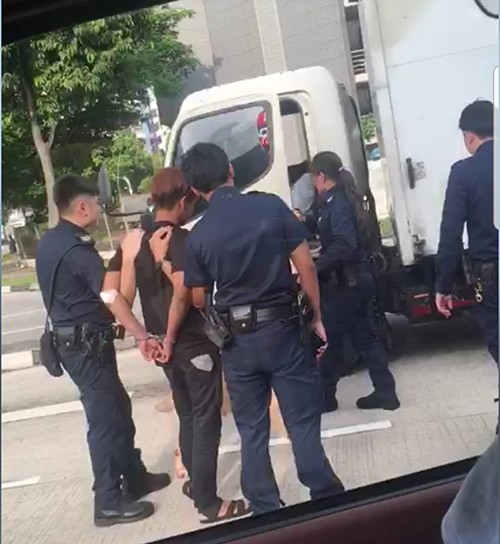 Maybe more should heed this netizen's comment whereby it is better to stop in front of a vehicle that has already come to a complete stop at the lights...