This Volvo driver may not be at fault, but might still get fined for an entirely different offence
If you drive a Volvo, you're paying top dollar for safety. The XC60 is the Volvo with the most safety features packed into it, making it the "safest car in the world."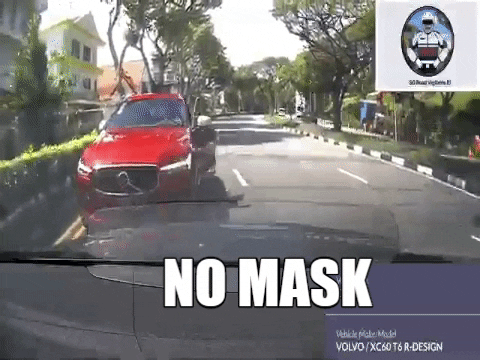 Then you have this XC60 Uncle who confronts another driver without wearing a mask. All that safety becomes moot.
Here's the video that the dashcam driver uploaded on SG Road Vigilante (XC60 uncle comes out from the car at about 0.30)
Salty dashcam driver
It honestly looks like dashcam driver wasn't too pleased with XC60 Uncle making a U-turn even though XC60 had ample time and space to do so.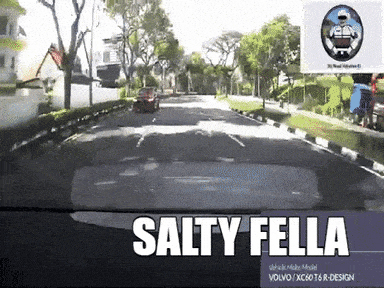 Dashcam driver (clearly salty af) chases after the XC60 and cuts into its path dangerously at a traffic junction.
He even removed the audio from the video so you can't hear him sound his horn or curse at the start of the video.
Read the comments later. It backfires against him.
What Covid-19 safety measures?
Moving on to the angry XC60 Uncle.
It's understandable that when you're angry, you do things out of impulse. However, the new Covid-19 (Temporary Measures) Act clearly states that
Quote

"It is mandatory, with immediate effect, for everyone to wear a mask when they step out as part of stricter measures to curb the further spread of the coronavirus."
The Straits Times
Most Singaporeans are doing their part to bring the country back on its feet again. So please don't be a CB during the CB, no matter how angry you are.
Comments from netizens (even the Volvo Driver!)
THE VOLVO DRIVER RESPONDED TO THE VIDEO! Eh, but seriously, should have worn a mask lah.
It would be quite sway to get charged for a different offence from the original accusation. Good luck XC60 Uncle!