We do not encourage this, but here's how you can ride 'like a boss'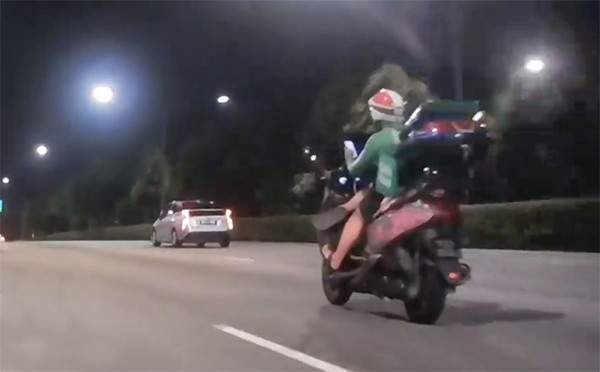 As the demand for food deliveries increase due to our current circuit breaker situation, it is only natural to see an increase in the amount of bikes fulfilling the food delivery demand. 
Check out how this motorcyclist takes in a hard day's of work by riding in a relaxed manner on the road.
Spotted by someone on the SLE on the 4th of May, this grabfood rider can be seen in the video with his legs crossed while using his mobile phone simultaneously. This is definitely not the safest way to ride but we doubt he is breaking any laws from doing so.
That said, some of the comments by neitzens on SG Road Vigilante's page didn't agree and weren't so kind...
What do you guys think? Let us know in the comment box below!