This is not how you keep your distance from others on the road
We know that all of us should be keeping a safe distance from each other in such times. But we reckon these guys that have been caught on video might have taken it abit too far.

This video, as posted by SG Road Vigilante, shows a slow moving camera car (claimed to be doing 80km/h but it looks more like 60km/h to us) that was traveling on KPE towards TPE chancing upon a bunch or cars that were abit too keen to distance themselves from any traffic around them.
Apparently this happened on the wee hours of 16th May morning and from what we can gather, the lead car is a R34 Nissan Skyline that zoomed past the camera car at a speed that seemed to double the legal speed limit of the KPE. 
Its hard to tell from the video but other than the Skyline, we could also identify a few other cars including a Suzuki Swift, a Volkswagen Golf, a Volkswagen Jetta (that might have been the same guy that was charged for organising illegal street racing), a Mitsubishi Evo 9 and a couple of Honda Civics.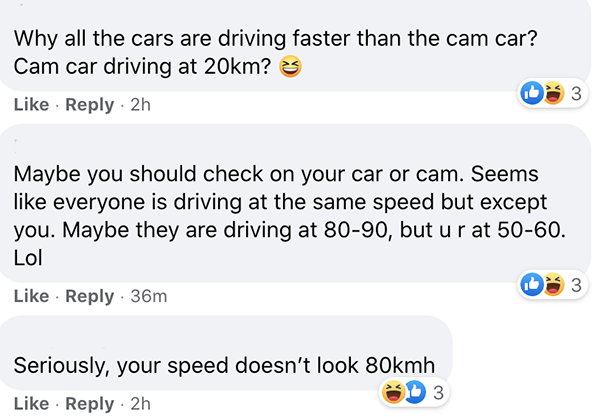 Interestingly, most of the comments were attacking the camera car for being slow. We wonder why.
On the other hand, there will always be keyboard warriors that come out with weird and silly comments like the example below...