Mitsubishi Evolution driver gets praises for his parking offence
Someone has spotted this chrome-wrapped Mitsubishi Evolution 9 MR parking at some motorcycle lots and sent it to SG Road Vigilante.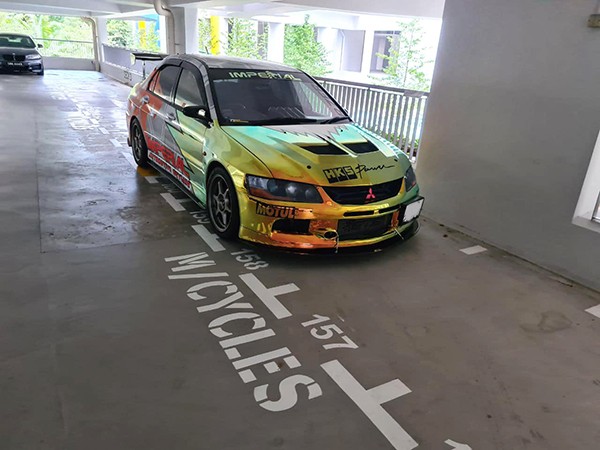 The photo, which was taken on 30th of May 2020, obviously shows the Mitsubishi Evo occupying lots intended for motorcycles.
You might be wondering why we are sharing this with you as HDB parking offences are not that big a deal as it is a common occurrence. In fact, we reckon most of us should have some form committed parking offences before and simply sort out our mistake by making an appeal for the parking offence.
What is interesting however, are the comments on this photo on SGRV's facebook post, there were more netizens praising how cool the Evo looked or how rare the car is instead of the usual slamming and shaming comments.
Don't you love our local car community?
1