This is not the way to do an Aventador convoy!
Last weekend saw the tragic accident of a BMW driver who was flung out of his E92 3 Series convertible along PIE. Condolences to the poor soul who did not survive the crash.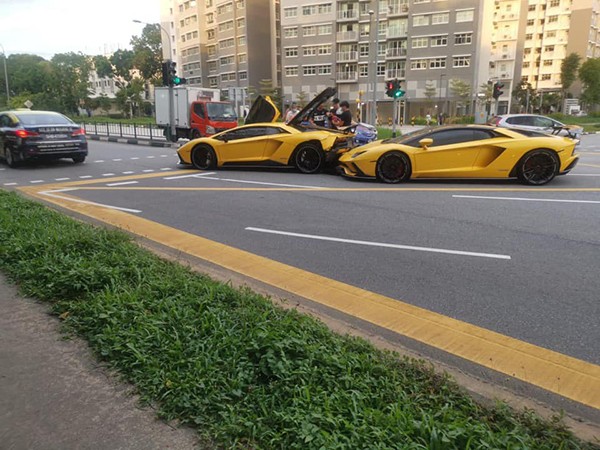 Last weekend also saw the not-so-tragic accident of two Lamborghini Aventadors crashing into each other along Sembawang Road on 7 June.
The photos of the 2 lamborghinis which crashed into each other went viral among local car clubs with SG Road Vigilante further furnishing us with the video shown here. 
According to the SGRV's post, the owners of the Aventadors removed their number plates promptly after the accident but its members could spot the similar black bonnet, black strip , white brake caliper and etc. that was similar to another yellow Lamborghini Aventador which was caught driving recklessly at Newton.
Check out what netizens have to say about this double crash!

Is this a case of 'you get what you deserve'? Or do you guys think the crash is a loss to our local car scene?
1