Cyclist thinks he has the right of way, but netizens flame him
Now this will probably open up a can of worms or two. Who do you reckon is in the wrong? The cyclist or the driver of the Audi?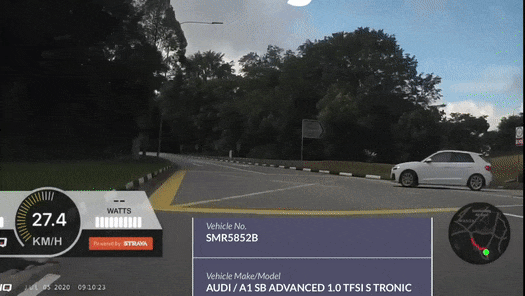 Filmed by the cyclist on 5th of July along mandai road, a white Audi A1 could be seen pulling out of a small lane and into the path of a cyclist who was doing less than 30km/h on his bike.
According to the source SG Road Vigilante, the guys there reckoned the car did not notice or did not care about the cyclist, barely cutting him off.
What do you guys think? 
Was it a close call or an error on the part of the Audi driver? Or was this a simple case of the cyclist letting his ego take control of him and not riding defensively for his own safety?

Let us know in the comments below!