Silly cyclist crashes into stationary van
A van has been injured in this accident due to a cyclist's silly carelessness.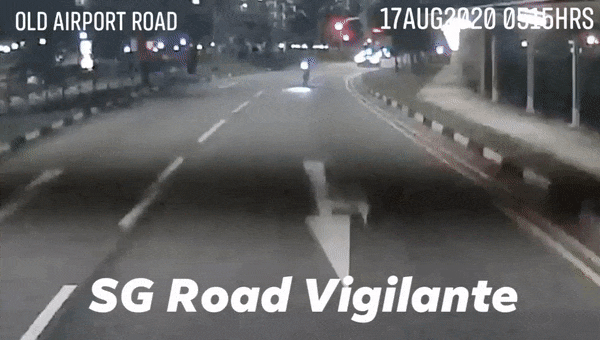 Jokes aside, this is quite an unfortunate incident whereby a cyclist smashed into the back of a Toyota Hiace van which was stationary along one of Old Airport Road's traffic junction.
The accident happened in the wee hours of the morning, with the cyclist apparently beating a red light at the previous junction as traffic was light. With the need to go as fast possible, he likely chose keep his gaze low on the road to be as aerodynamic as possible without realising that the van that he was about to crash into had actually stopped at the upcoming traffic junction. 
Thankfully, the cyclist survived but he sure looked quite messed up. We hope he recovers well!
P.S. SG Road Vigilante's video thumbnail might be slightly disturbing for some. Viewer discretion advised!
1